Update: December 1st, 2011


Models "in Stock" Go to order page now.


SP Narrow Gauge GE 50 ton Diesel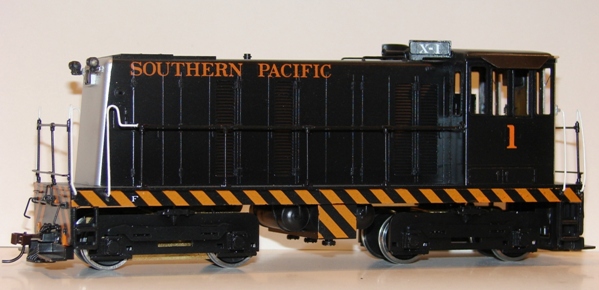 Pictured above is the factory built pilot model 2/11/2011.
There had been delays with the factory over the summer months. The GE 50 ton build finally started in July.

Update: October 5th, 2010

SP Narrow Gauge GE 50 ton Diesel

With a reduced work force and extreme heat over the summer months last year, progress was slow. Finally we are well underway with the project and models are due in Late February of 2011. Please feel free to contact me with any questions you may have.By now, you should know that I decided to add a DCC Decoder to all models. This being of a new breed of decoder, it will run on straight DC or on DCC without turning a switch. Thanks goes to Jim Scorce onwer of North Coast Engineering for his assistance with this project.

Update: February 19, 2010

SP Narrow Gauge in Owens Valley

The pilot model has been built. Here are a few photos taken in the factory. Upon receipt of the pilot model revisions will be noted and corrections will be made before production begins in March.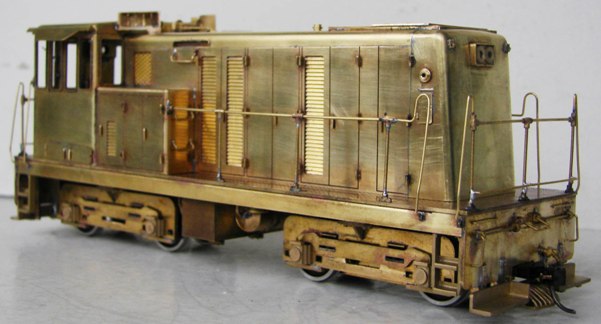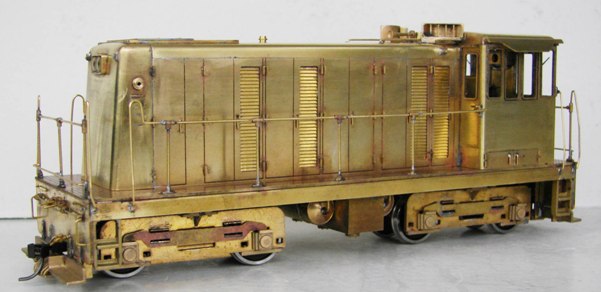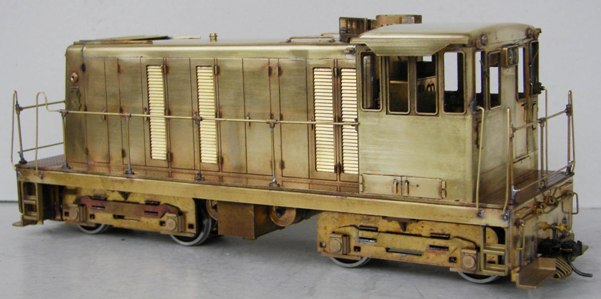 Mr Glenn Erickson is a very talented scratch builder. The photos below are of his SP Number #1. Affectionately called "The Little Giant". Glenn was kind enough to allow me to photograph his model so you have the opportunity to see what my new Narrow gauge project is all about. The prototype diesel was a 3' narrow gauge Locomotive. For modeling purposes Glenn chose to build his for On30.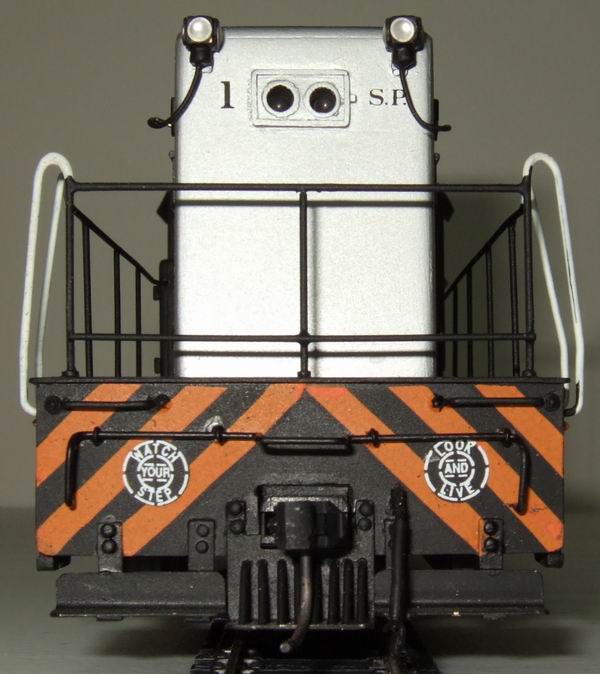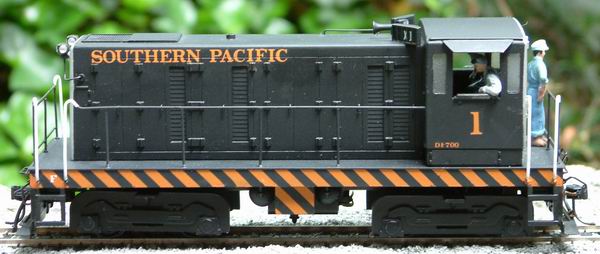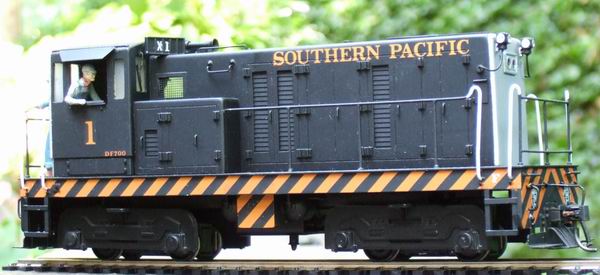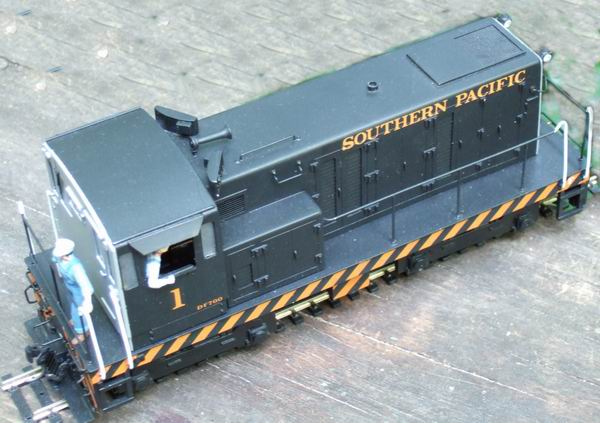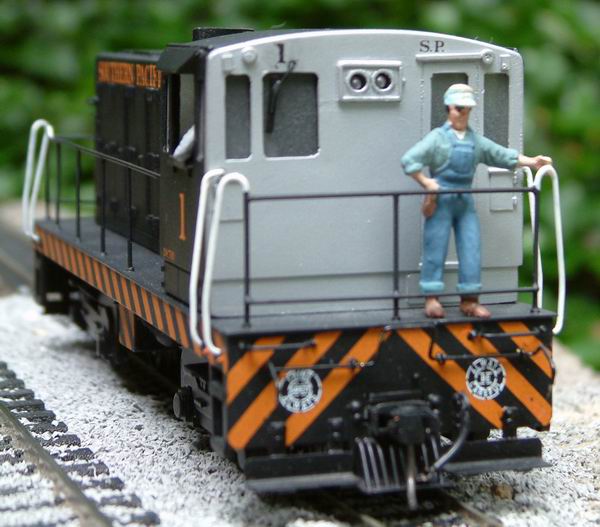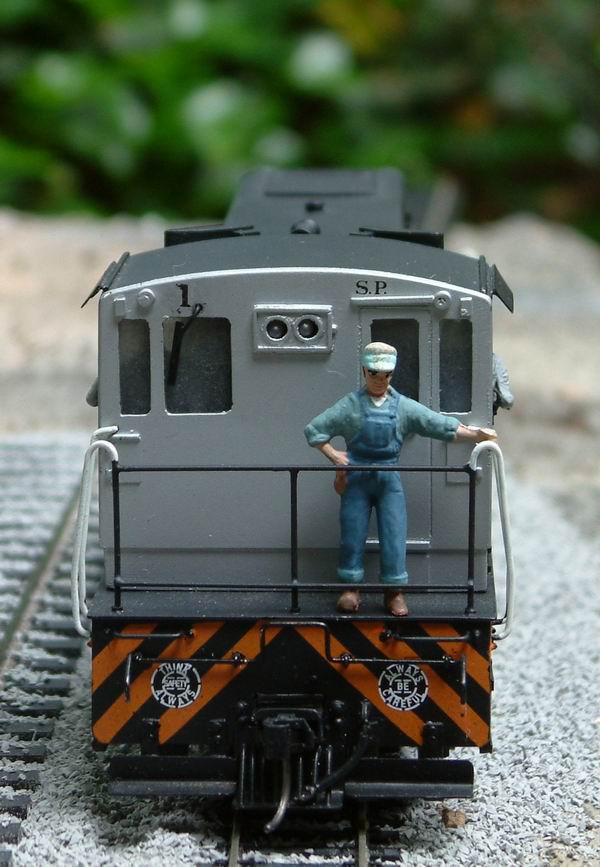 The photos below are for size comparison. The Larger end cab model is a GE 70 ton diesel I imported a few years ago.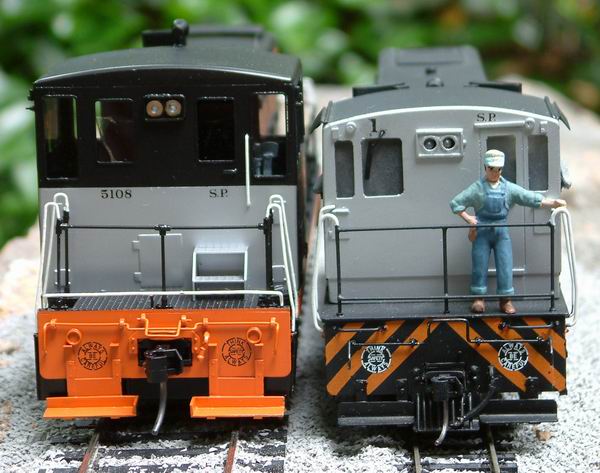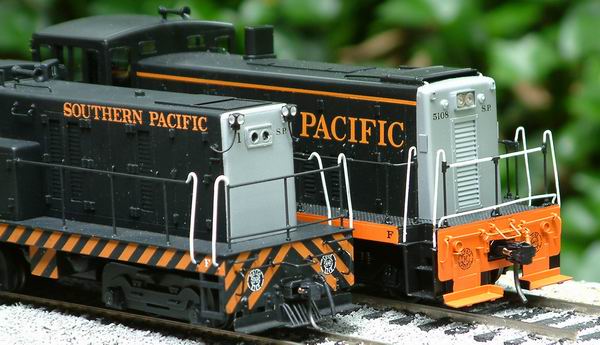 Here we have a GE 25 ton "O" scale model I imported in 2005 for comparison of size.