Last Updated: July 16th, 2006


1937 AAR Deco End Boxcar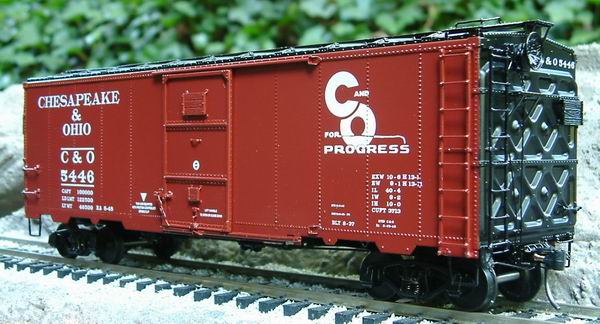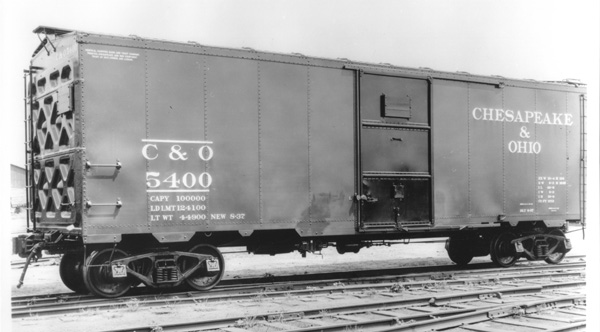 The first car of this class # 5400 was painted as shown above for promotional purposes.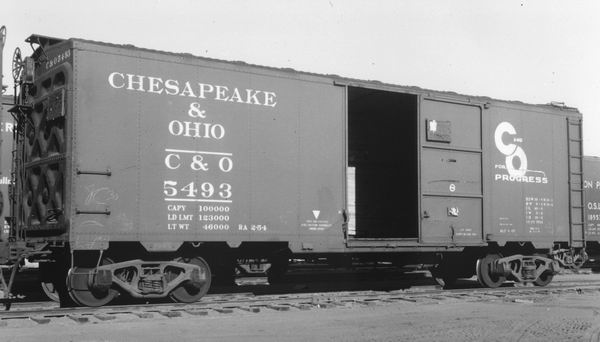 All other cars in this series had box car red sides and doors. Car number 5493 shows the car painted with the famous C&O For Progress logo which occured after WW II. C&O car series 5400-5499 were built by General American Transportation Corp. in 1937. Numbering in total 100, these cars these were unique with their Art Deco ends and Creco doors. Their sister cars built in the same time period had standard Dreadnaught ends with Youngstown or Camel doors.

This fine model and other box cars of the same era are available by advanced reservation.