Update: November 25, 2015
Mather Humane Stock Car Company History
Mather Box Car Reservations
Mather Stock Car Reservations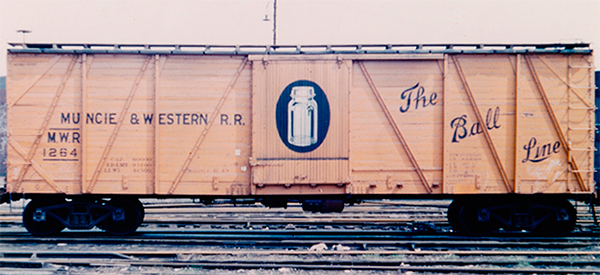 Alonzo Mather was born in Fairfield New York in 1848. Upon graduation from Fairfield Academy at age 16, he chose to go into the work force verses attending college and moved to Utica NY to find work. From there he moved to Illinois and opend a wholesale business.
At the age of 31, while on an overnight train trip, he witnessed the killing of cattle by a stoudt bull in a stock car. This event moved him so much that he dedicated himself to finding a more humane way to move live stock in rail cars. In 1881 he recieved a patent for his "Mather Place Stock Car" equipped with feeding bins and water troughs. Mather was primarily interested in relieving the suffering cattle on long trips, but cattleman and packers alike quickly saw other advantages in maintaining the weight and health of livestock enroute to market.
Haskell and Barker Inc. built his first "Palace" stock cars. The word "Palace" implied that feeding and watering were incorporated into the design of the stock car. He was awarded a gold metal from the United States Humane Society in 1883 for his achievement. His business thrived. He built a factory in Chicago Ridge Illinois, a few miles west of the Chicago Union Stock Yards.
Building first stock cars, then Box and Refigerator cars, new startup Railroads found leasing his cars far more economical verses owning their own. Throughout his life, he was award 31 patents. One of which was for the design of a freight car roofing system, which was problematic and saw several revisions through the build history of his cars. Of his more recognizable achievements, he designed the bridge between Buffalo, NY, and Fort Erie Ontario, Canada; the "International Peace Bridge". It was dedicated in 1927 and still stands today. The only monument in Canada dedicated to an American is the Mather Arch - a momument built to recognize his achievements and contributions to the country and people of Canada. Built in 1927, the 43-story Mather Tower built in Chicago, was declared a Historic Chicago landmark in 2001.
For your modeling pleasure RY Models is pleased to offer a variety of Mather Box, Stock and Refrigerator cars In "O" scale. Please be patient and watch as this Project is rolled out for your modeling interests.
There will be updates so check back to see whats new. Information for the Mather project comes from a variety of Sources. Mr Tom Davidson, * Dr. Richard Hendrickson, * Mr Martin Lofton, and Mr James Zwernemann.
* Deceased
The Model project will be divided into several parts. First will be Box and Stock cars.