Update:November 25th, 2011


Mathieson Dry Ice Car historical overview


CLASS LRC and RC Insulated Refigerator Cars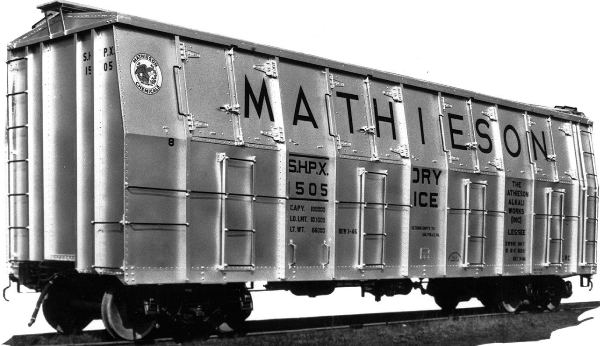 The Mathieson Chemical Company of Saltville Virgina turned from wooden refrigerator to a highly specialized car in 1936 for shipping their vaporizing product. This car with it's unusual "cant" has proven to be far superior for hauling Solid Carbon dioxide or more commonly known as "Dry Ice". As shown below these cars were indeed highly specialized. Requiring hand load and un-load as bags of dry ice were lowered into holds in the lower section of the car as shown below.

Car Builder American Car and Foundry Milton PA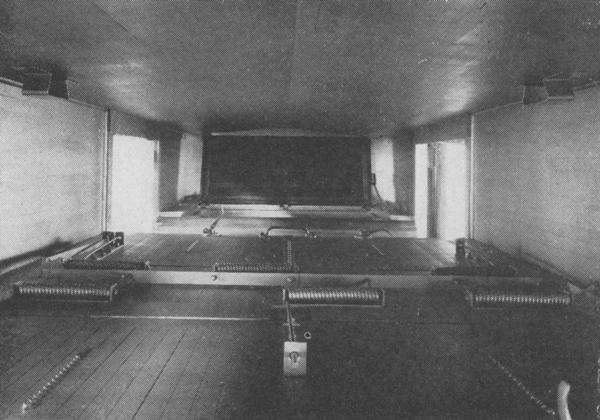 Interior photo above of Mathieson Dry ice car from 1937 Car Builders Cyclopedia.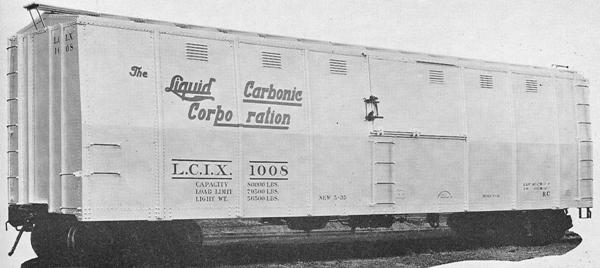 Liquid Carbonic Corporation of Chicago order 5 cars of similar body design with two center doors and built in center conveyors for handling wrapped cakes of dry ice.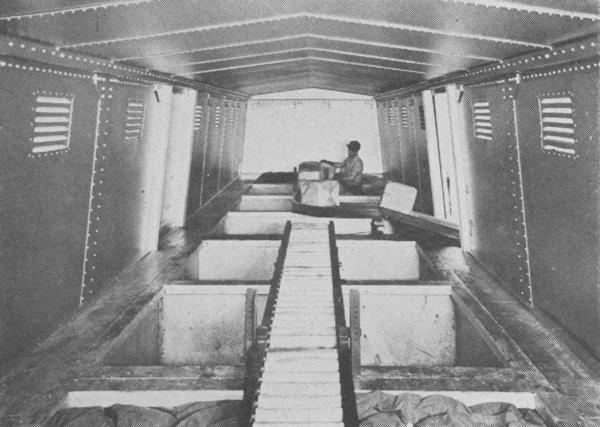 Photos from 1937 Car builders cyclopedia.

Mathieson added several cars to their fleet in small numbers over the next 10 number of years.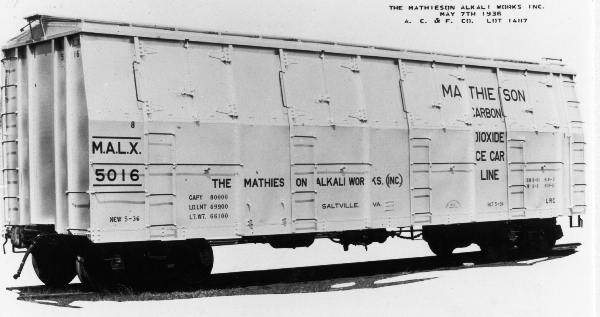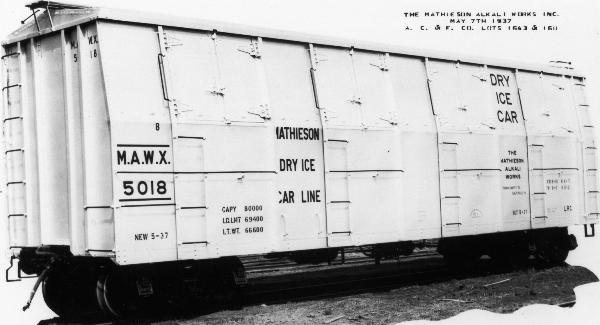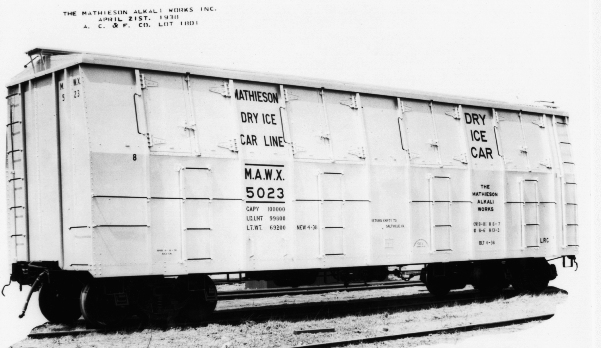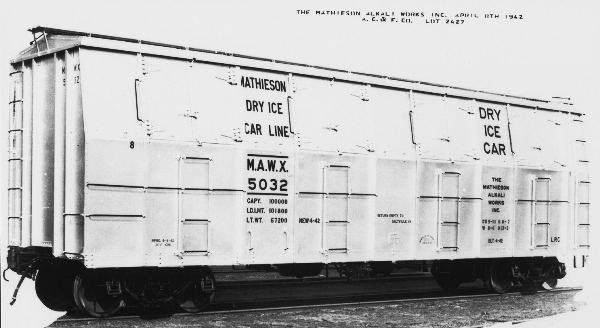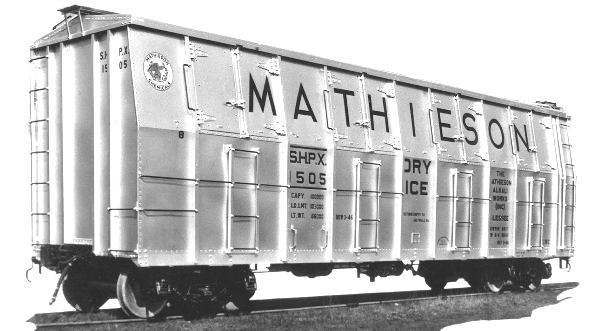 Over the road photographs are few and far between. The two photos below are from A "Robert O. Hale" Photograph. part of the M.D. McCarter collection. Top to Bottom San Luis Obispo CA 1950's NEG Number N36998. NEG number N36998 PART.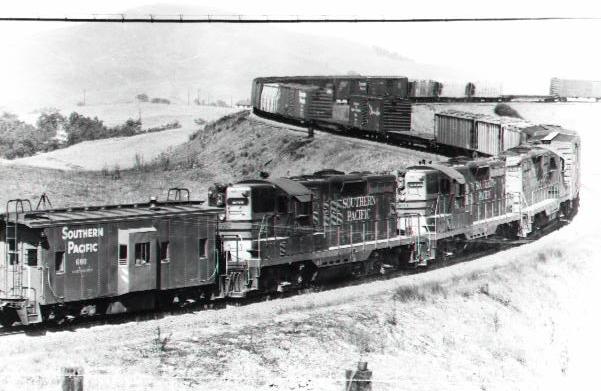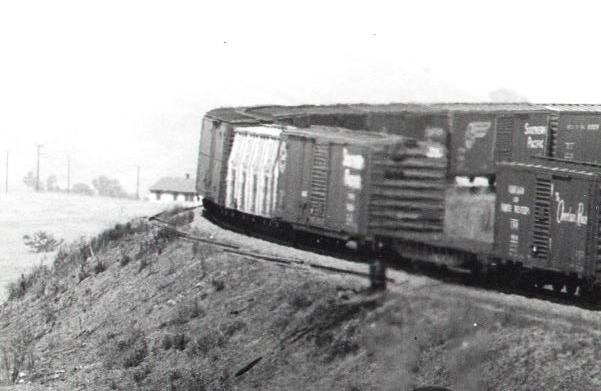 Again the photos below are from the M.D.McCarter collection Top to Bottom Negative # N2652 and N2652 part. "Crossing the Wabash River" on the C&O behind a C&O Mike 2-8-2. And an enlargement of the same photo showing the three dry ice cars. Time era is unknown.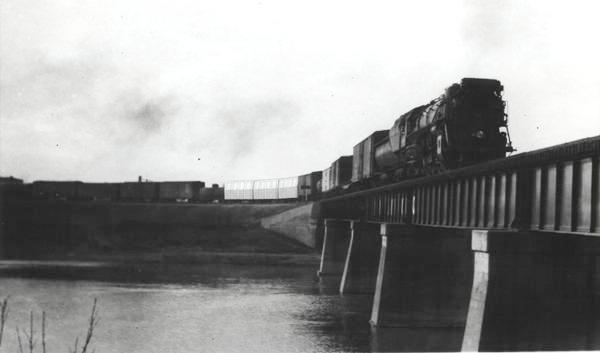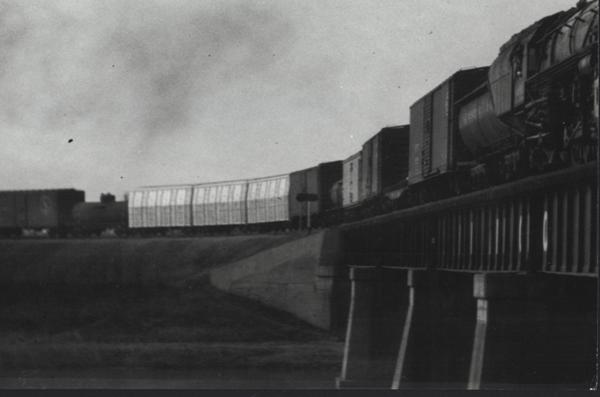 Car protographed in 2005 in Milton PA on the ground without trucks.